♪♫♪♫♪♫♥♫♪♫♪♫♪
♦CATCH ME ON THE PREMIERE OF AMERICAN IDOL on 2/14/2021 @8pm on ABC!
♦
Find me on TikTok @mirskitchmusic to catch a livestream!! 
 ♪♫♪♫♪♫♥♫♪♫♪♫♪
 ♪♫♪♫♪♫♥♫♪♫♪♫♪
In light of recent events, ALL of my upcoming gigs have been postponed AND/or cancelled UNTIL FURTHER NOTICE.
despite being unable to go to some killer live shows, it's incredibly important that we all stay home and stay healthy!
 
And please remember, for the safety of our community,
☺WASH YOUR HANDS☺
 ♪♫♪♫♪♫♥♫♪♫♪♫♪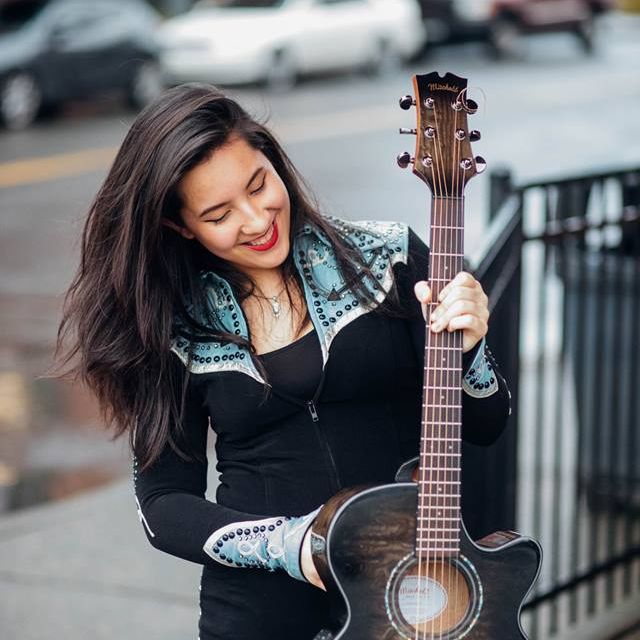 Miranda Kitchpanich is an energetic and dynamic 18 year old vocalist, guitarist, bassist, and songwriter hailing from the rainy city of Seattle, WA. She grew up in a musically rich environment and her skills as a vocalist were developed at an early age. Her earliest influences consist of Classic Rock and Blues, but she aims to expand to Jazz, Funk, and Soul both vocally and instrumentally. Some of her favorite artists include Led Zeppelin, Queen, Heart, Soundgarden, Beth Hart, Etta James, Stevie Ray Vaughn, and Elmore James.
Miranda began receiving private instruction at age 9 with award winning classical composer Andrew T. Miller. He fostered the talent she already had and helped develop a sturdy foundation in her vocal abilities. She later joined the performance program at School of Rock, where she was able to acquire a variety of stage experiences both locally and nationally.
Miranda has been representing the Washington Blues Society and the South Sound Blues Association at the International Blues Challenge in Memphis, Tennessee as their Youth Showcase Act for 5 years. She has been on 5 national AllStars tours with the School of Rock, giving her the opportunity to play on stages such as the Red Rocks Amphitheatre, Lollapalooza, Gathering of the Vibes, the Rock and Roll Hall of Fame, Summerfest in Milwaukee, and many others all across the country.
International Blues Challenge, Youth Showcase Set, 2020 
1:02 - "Stranger Blues" by Elmore James  
3:59 - "Behind the 8-ball" by Miranda Kitchpanich  
7:26 - "Love's Got a Hold On Me" by Miranda Kitchpanich  
11:27 - "Waiting" by Miranda Kitchpanich  
16:47 - "Trouble of the World" by Mahalia Jackson  
18:48 - "Oh Mama" by Miranda Kitchpanich  
23:25 - "By the Time I Get to Phoenix" by Glen Campbell